Leading Global Professional IT Company
Create Amazing Business with Us
Central Data Computindo (CDC) is a leading global professional IT services company, providing a wide range of services and solutions in strategy, consulting, IT infrastructure, applications and databases.
Some colleagues who have started their project with us.
Has been more than 10 years, leading this company.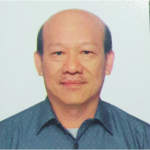 Wahab Lie
Chairman & CEO

"Leadership is everything it's about balancing the long-term vision with current reality, being eager to learn every day, being open to new ideas and technologies, and being at ease with ambiguity and complexity in fast-changing enviroment."
Would you like to start a project with us?
Consult with us about what you need to improve your business. We will always help your business.